Fruit and Vegetable Diet
Health with Rusałka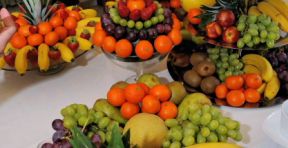 Society in the 21st Century struggles with many diseases connected with civilization. Common illnesses of the digestive and circulatory systems, damage to natural immunity, skin-diseases, overweight and obesity – all can be remedied and counteracted in a natural way – by restoring balance to the human body.
The way to health with Rusałka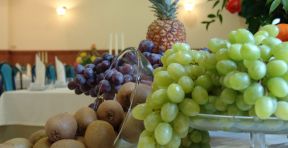 Our health programme cleans the human body of toxins, blockages and excess metabolic products. We activate natural processes, stimulating the natural revival and regeneration of the human body.
How we do this?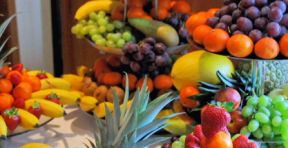 In our everyday diet are dishes and juices prepared with nutritious and ecologically-clean fruits and vegetables. They come mainly from the natural cultivation of the Lublin region. We combine natural eating with recreation and a variety of physical treatments. It creates perfect stimulation of the cleaning process in the human body and the disposal of excess calories.
Meet our "Way to health with Rusałka"
While staying at our Hotel it's worth to:
Visit the areas in the vicinity of known nature reserves: Polesie National Park, Forest Sobiborskie, Lake Orchów
Visit: Sobibor, underground chalk in Chelm, Wlodawa - a city of three cultures, Lublin and Majdanek, and Jabłeczna Kozlowka
Go for cycling trips, fishing in the lake, canoeing, mushroom
In the summer season - motor boat, sailing boats, pedal boats, beach soccer.
For an additional payment we offer:
body-shaping gymnastics
slimming gymnastics
Nordic Walking (walking with trekking poles)
hikes and bicycle rides
light-based treatment using the Bioptron lamp
Periods price list
7 day

stay
| Room | Person number | Price |
| --- | --- | --- |
| Double Room | 2 | 1960 PLN |
| Single Room | 1 | 1120 PLN |
14 day

stay
| Room | Person number | Price |
| --- | --- | --- |
| Double Room | 2 | 3920 PLN |
| Single Room | 1 | 2240 PLN |
~ For price of the stay, we offer full board and lodging.
~ An extra charge of 10% is made for rooms with a view of the lake.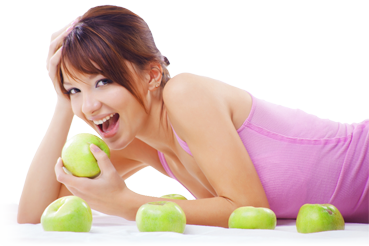 Is "Way to health with Rusałka" for me?
We especially recommend our "Way to health with Rusałka" in following cases:
circulatory system diseases
overweight and obesity
arteriosclerosis
nephrolithiasis
diabetes (treated orally)
decreased immunity
rheumatoid disease in joints
degenerative changes in joints
environmental and alimentary allergy
skin diseases like: psoriasis, scleroderma and porphyrias
high blood cholesterol
gout
blood clots
periodontitis
enteritis
Unfavourable conditions for a fruit and vegetable diet:
diabetes (treated with insulin)
tuberculosis
neoplasm
hyperthyroidism
hypothyroidism
pregnancy and breast-feeding
mental illnesses (including depression and anxiety state)
under-age
A diet with Rusałka - the recipe for health and beauty